Lifesize Training Dummies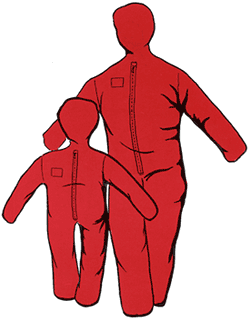 Help stimulate lifelike rescue procedures during training programs.

Available in two sizes; adult - 60 inches, child - 45 inches. Comes un-stuffed. Stuff with paper, cloth or fiber filling materials, weighted as desired for your specific program. Zipper runs full length of the body for easy access to all parts of dummy for stuffing.

Made of 11 oz. water and mildew resistant Red Canvas. Folds flat for convenient storage when un-stuffed.