Gear Bag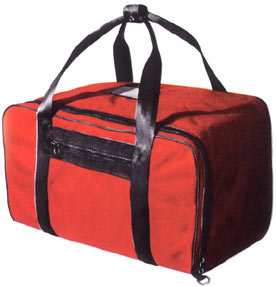 Convenient to Carry. Easy access zipper.


The convenient and practical way to handle your turn-out gear. Big and roomy. Plenty of room for helmets, hip boots and bulky clothing. Also ideal for handling and storing bulky hard-to-carry items such as ropes, chemical suits, lights and extension cords, hose packs, medical supplies and much more. Big, fast-acting #10 nylon zipper opens one side completely for quick and easy access to gear.

The Firl Gear Bag measures 13" x 24" x 14" high; and is Fire Engine Red in color with black nylon webbing. All seams are double stitched and points of wear are reinforced. It also has an identification tag window and locking ring.